Postcard from Lebanon
For Shopping Cart and shipping instructions SCROLL DOWN
Postcard from Lebanon, The title refers to a 10 day time frame, in October of 2006, six weeks after the war between Israel and Lebanon when a delegation of Americans including Arab American leaders, congressional staffers, clerics and journalists visited Lebanon to assess the destruction in the aftermath of the war. The ensuing video reviews this experience from the director's lens and points at its unfortunate relevance today. What price war? The director had no affiliation with any of the members of the delegation.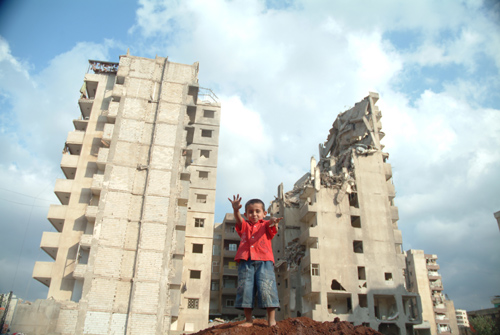 (photograph by Bill Harper)
This 35-minute program gives a basic framework of the aftermath of the 34-day war between Israel and Lebanon including interviews with major Lebanese officials juxtaposed to the facts on the ground and to the destruction of South Beirut and Southern Lebanon. These interviews will leave many questions unanswered as a springboard for discussion. The program will also ask fundamental questions regarding the effects of war, in particular the legacy of cluster bombs on civilians. A portion of the program will highlight a press conference with Chris Clark, program manager for the United Nations Mine Action Coordination Center, South Lebanon.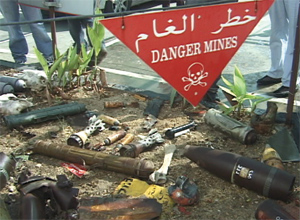 Postcard From Lebanon was showcased during the Dublin Diplomatic Convention banning cluster bombs in May 2008.
contact: ajami@gypsyheartproductions.com
---
$25.00 Individual home use (DVD, NTSC, PAL)
---
$95 Institutional Use (DVD, NTSC, PAL)
PAYMENT:
Prices include shipping and handling, we add $15 for purchases outside Canada and the USA.
SHIPPING: Videos will be shipped within two weeks of receipt of payment. All foreign orders, allow three weeks delivery time.
Please make sure when ordering to specify
American format (NTSC) or European format(PAL)