Gypsy Heart
For Shopping Cart and shipping instructions SCROLL DOWN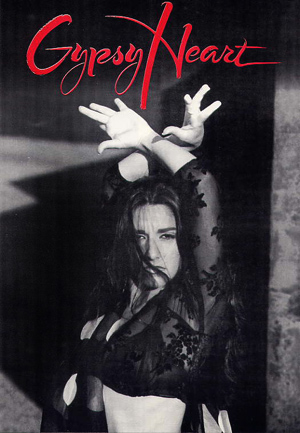 .
Photograph by Eric Antoniou
"A fascinating glimpse into the life of a passionate, talented artist and the Flamenco way of life".
Karen Campbell, The Boston Herald
"Flamenco is a raw, naked way, of expressing our emotions fully".
Omayra Amaya, from GYPSY HEART.
"An exquisitely made tribute to the struggle to keep a fiery dance form burning in the chilly clime of a New England city."
Christine Temin, The Boston Globe.
.
GYPSY HEART
46 minutes, black and white and color.
English and Spanish with subtitles.
Explore the passion, the mystery and the struggle of the Flamenco way of life. This is a bittersweet story set in Boston, Massachusetts, featuring exceptional dance sequences by Omayra Amaya and her legendary great aunt, Carmen Amaya.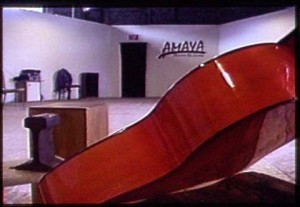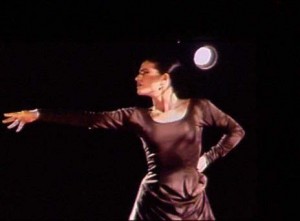 Director, Ajami followed Ms. Amaya for three years, through "juergas" (Jams) and performances across  Boston.. Original theme music by Jose Valle "Chuscales".
contact: ajami@gypsyheartproductions.com
---
GYPSY HEART
$25 individual home use (DVD, NTSC format)
PAYMENT:
Prices include shipping and handling, we add $15 for purchases outside Canada and the USA.
SHIPPING: Videos will be shipped within two weeks of receipt of payment. All foreign orders, allow three weeks delivery time.
Please make sure when ordering to specify
American format (NTSC) or European format(PAL)